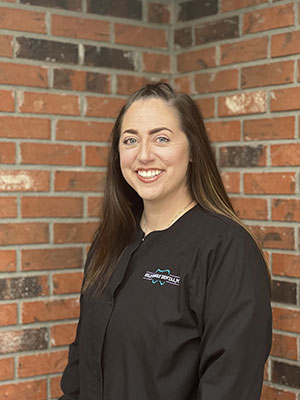 Lindsey
Dental Hygienist
A patient's periodontal health is Lindsey's prime concern. Her role encompasses radiographs, dental prophylaxis, periodontal therapy, and patient education. Her favorite part of her job is getting to know patients and building relationships. It's her knack for forging connections that makes her job even more rewarding. She takes joy in helping patients overcome their dental fears and showing them how fun a dental office can be.
She shares her home with her husband and pack of three rescue dogs – a husky, a German shepherd mix, and a lab mix – all of whom are cherished and thoroughly spoiled. Lindsey and her husband indulge in strength training, culinary experiments, and visiting many culinary sites. They share a passion for travel and eagerly await cross-country trips with their canine companions in tow.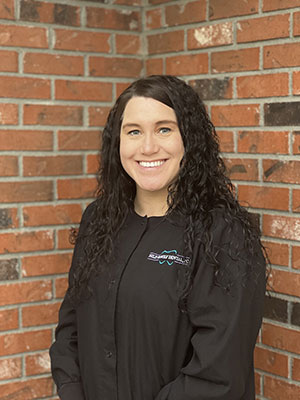 Shanly
Dental Hygienist
Shanly's role as a dental hygienist is vital to our practice and to our patients' optimal oral health. Her responsibilities extend to performing radiographs, dental prophylaxis, periodontal therapy, and patient education.
Her enthusiasm for her job is best captured in her words: "My favorite part about my job is my patients. We have the best patients in all of Omaha. Getting to know people on a deeper level helps you understand and provides the best care possible for them. Nothing makes us happier than when our patients leave with a smile on their face. "
Shanly has a love for family. She shares a special bond with her brother. She recently tied the knot in the sunny country of Mexico. She and her husband have two huskies, Blue and Nova.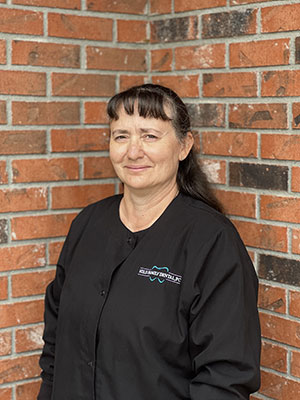 Angel
Dental Hygienist
Angel has a strong passion for oral health and patient care. Her dental journey began when she attended Iowa Western Community College's dental assistant program in 1991. Building on her commitment to excellence, Angel pursued further education and completed her dental hygiene program at IWCC in 2000. She joined our team in 2020. With more than 20 years of experience, Angel's professional approach puts her patients at ease, ensuring a comfortable experience during their dental visits.
Angel and her husband love to travel. She is a devoted spouse and a loving mother to four daughters and one stepdaughter, and a doting grandmother to five grandchildren.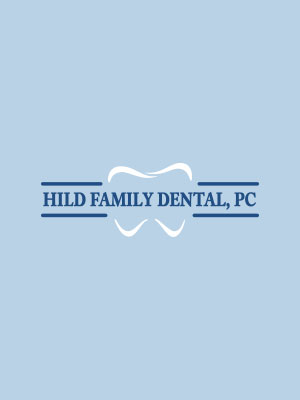 Team Member
Dental Hygienist
Coming Soon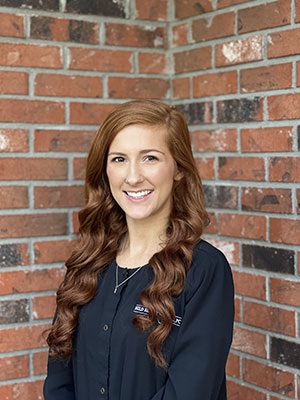 Abbie
Dental Assistant
Abbie joined our dental team in 2020 and has since become an integral part of our practice. With a solid foundation in the dental field, Abbie efficiently assists Dr. Hild during chairside procedures and ensures that the patients are comfortable during their visits.
Abbie hails from Sioux City and has made her home in the Omaha area. Outside of work, she loves spending time with friends, embracing new experiences, and keeping active through country two-stepping and line dancing. Abbie's vibrant presence and dedication to her role enriches our team.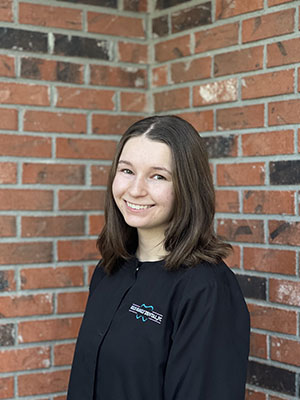 Alexis
Dental Assistant
Alexis provides essential support to the doctors and contributes to the comprehensive care we offer. Her dedication to her role is evident in her enthusiasm for helping patients with their dental needs.
Born and raised in Omaha, Nebraska, Alexis's personal interests span spending quality time with her friends and family, exploring new movies, music, and TV shows, and enjoying the outdoors. She shares her life with her beloved ten-year-old chihuahua named Charlie.
Tammy
Dental Assistant
Tammy is an essential member of our team, serving as a dedicated dental assistant who contributes to the smooth flow of our practice. In addition to assisting the doctors, Tammy is also our implant coordinator. Amidst her many responsibilities, she takes great pleasure in building connections with her patients and addressing their dental needs.
On a personal note, Tammy's life is enriched by her relationship with her fiancé. Together, they nurture a blended family that includes her two children, four grandchildren, and four beloved fur companions. Tammy loves being outside camping and enjoys quality moments spent reading and connecting with her grandchildren.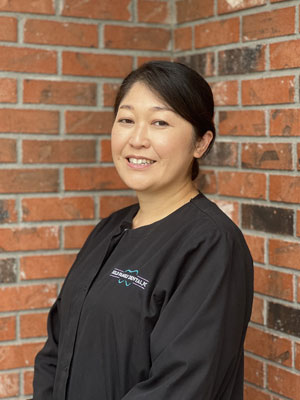 Haruna
Sterilization Technician
Haruna plays a crucial role in maintaining the highest standards of hygiene and safety in our office. Since joining our team, she has been instrumental in ensuring the cleanliness and preparedness of instruments and treatment rooms. Her passion for the dental profession is evident in her enthusiastic approach to each task, making her an indispensable asset to the team. She cherishes the teamwork that defines our office, where mutual support and patient care are the cornerstones our of success.
Haruna enjoys spending time with her two children – one in fifth grade and one in high school. She has a flair for cooking and a love for exploring the natural beauty that Omaha has to offer.
Ruth
Office Manager
Ruth embodies versatility, handling a diverse array of responsibilities that ensure the smooth functions of our practice. With an impressive 26 years at Hild Family Dental, Ruth's journey has transformed colleagues and patients into family. It's this sense of togetherness that fuels her passion and dedication.
Off-duty Ruth enjoys a 40-year marriage to her wonderful husband, Kevin, two children, and three adorable grandchildren. At home, you might find her baking up a storm or diving into a captivating book.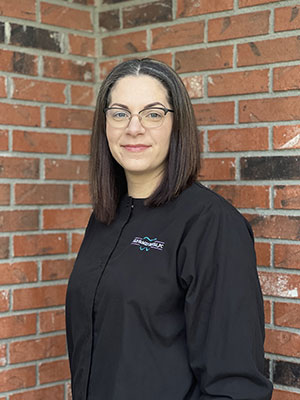 Jewel
Business Manager
Joining our team in 2022, Jewel is a pivotal figure in our practice as the business manager. With a career in the dental field since 2009, her adept leadership shapes our operations. She supervises and trains the team, she manages the insurance transactions, handles the accounts receivable, and much more. She finds fulfillment in the social interactions that her position brings, both with staff and patients. Her dedication ensures the seamless functioning of our practice.
Outside of the practice, Jewel's personal life paints a colorful picture. In over 19 years, she and her husband have woven a life together, nurturing their family of three teenage boys and a beloved Yorkie. Their journey has taken them across various locations, from New Mexico to Fargo-Moorhead and Austin, TX, before finally settling in Omaha in 2019. In her leisure moments, Jewel revels in quality time with her family. An enthusiast of road trips, board games, shopping, and all things Halloween, she infuses her life with vibrant energy and joyful pursuits.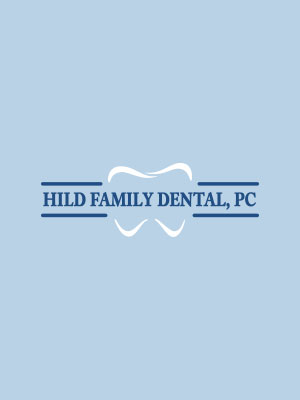 Team Member
Front Office Coordinator
Thea
Front Desk Coordinator
Thea is an integral part of our practice, overseeing pivotal aspects that ensure smooth interactions and efficient operations. Her role includes interacting with patients in person and on the phone, scheduling appointments, scanning, coordinating referrals, and a variety of other responsibilities. With a career spanning 18 years as a dental assistant, Thea brings a wealth of knowledge and expertise to her role. Some of her favorite aspects of her job are greeting patients, fostering connections, and continually learning new things. The camaraderie among her coworkers adds an extra layer of fulfillment to her work.
Thea has two sons who are the light of her life. In her free time, she loves to relax and go shopping.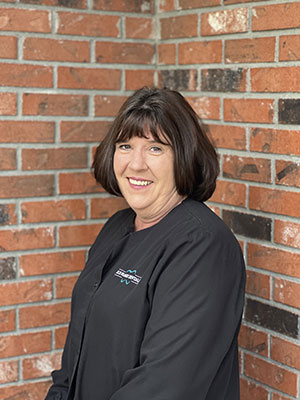 Kimberly
Office Coordinator/CDA
Kim is a dynamic force within our practice. Her many crucial tasks ensure the seamless functioning of our office. Kim plays a very integral role in our patients' positive experiences. Patient interaction is her focal point. She finds joy in making patients feel comfortable and informed about their appointments and procedures.
Born and raised in Ord, NE, she has been married for 36 years and cherishes her family of four grown children and a senior fur baby named Boston. Kim's interests span tending to her flower gardens, exploring thrift shops, enjoying baseball games, and cherishing quality time with her children.